Lebo Malepa, 1975–2021
The Townships Project mourns the loss of our friend Lebo Malepa, who died just before Christmas.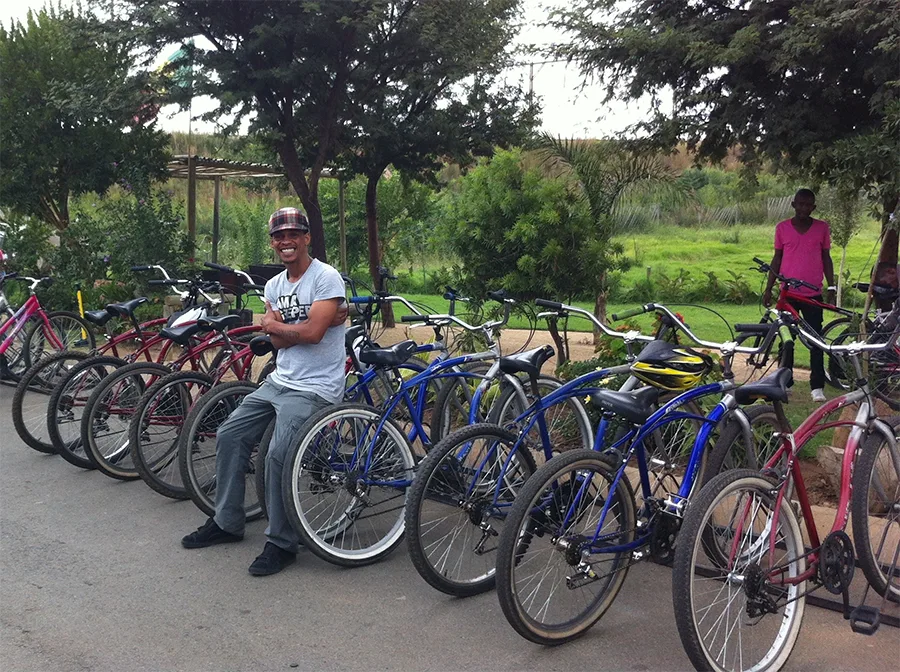 Lebo Malepa with some of his rental bicycles. Credit: Martha Deacon
We met Lebo at the first MicroFranchising Launch that we held in Khayelitsha outside Cape Town in September 2011. Lebo persuaded us to hold the second MicroFranchising Launch in his home township of Soweto in 2012 where he became a champion of The Townships Project.
Carole Rowsell, Lebo Malepa and Martha Deacon. Credit Lars Henriksson
Lebo was the inspirational founder of Lebo's Backpackers and Bicycle Tours, along with a Bed and Breakfast business. He started his business with borrowed bicycles and a relentlessly positive outlook, determined to persuade tourists on buses that stopped at Hector Pieterson Square that there was an exciting and friendly world awaiting them if they'd just get off the bus!
Lebo's incredible love for his community fuelled his passion for sharing it with others from around the world. His example and generosity of spirit inspired many emerging entrepreneurs.
Read Lebo's obituary here: Soweto's Tourism Trailblazer.