Congratulations to Townships South African Board Member George Senosha
George Senosha has also been nominated to serve as District Governor of District 9400 for the Rotary year 2024/2025, following Riana Pretorius, past Chair of the South African board of The Townships Project.
George joined our board in South Africa in 2021, bringing a long history of inspiring youth and female entrepreneurs. He also recently received an honorary Doctorate of Business Development and Administration from the University of South Africa in recognition of his leadership and mentorship of entrepreneurs.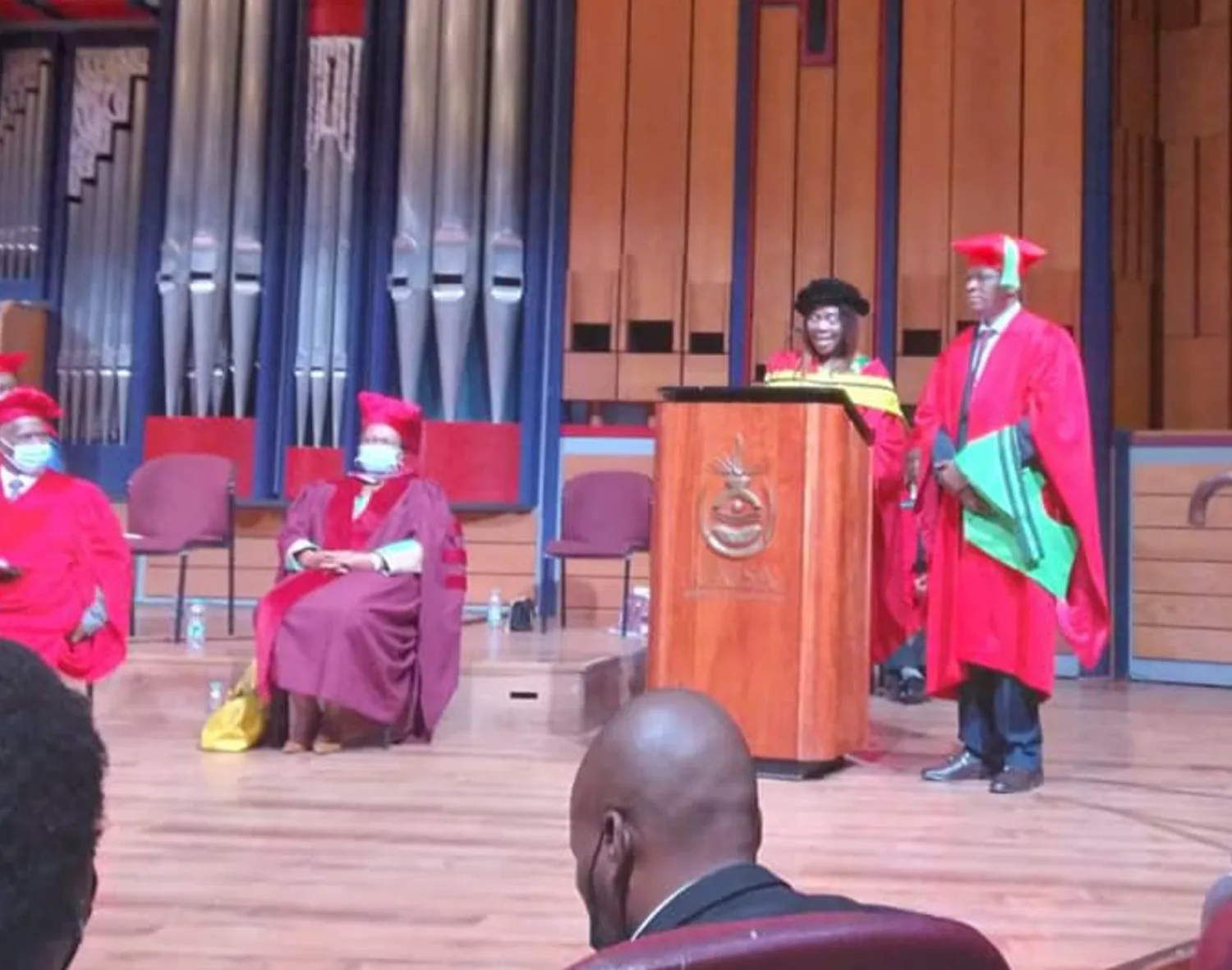 George Senosha recognized with an Honorary Doctorate from the University of South Africa
George joined the Rotary Club Waterkloof in 2014 and became its first black South African President from 2019 to 2021, during which time the club was awarded a Rotary Citation. In 2021, he became the District Chairman of Rotary Community Corps, which champions the formation of Rotary Clubs in townships and rural villages. Although Rotary has existed since 1905 internationally and since 1921 in Africa, its impact in those areas has been negligible to date. George believes Rotary has the power to transform the communities in which it takes root. The objective of The Townships Project, to eradicate poverty by empowering entrepreneurs, aligns with the objectives of Rotary.
George comes from a family of nine siblings. His parents were farm labourers and life was challenging. He attended Hotel School and became the first Black African general manager of Bela Bela's Elephant Springs Hotel, as it is now known. George became a friend of Rotary during this time, as the hotel hosted the Rotary Club of Warmbaths. He was intrigued by the Four Way Test of Rotary: Is it the truth? Is it fair to all concerned? Will it build goodwill and better friendships? Will it be beneficial to all concerned? However, black people and women were not allowed to belong.
In 1997, George left the hotel industry for retail business. A year later he became the store manager of the local supermarket, Pick n Pay. And then he challenged Pick n Pay to accept him as a franchisee. He was turned down. In 2002, he tried again and became the first black African to own a Pick n Pay franchise. The black clientele increased dramatically; they even took the bus to come to his store. But George wanted to do more: he wanted to open a Pick n Pay in the townships. Again, he was too early. Management was not ready to bet on the townships, and the townships people thought that Pick n Pay was too expensive. George set out to break both barriers.
On 15 September 2005, George opened the very first Pick n Pay franchise store in the Township of Soshanguve next to Mabopane train station, taxi rank and bus stop for easy accessibility. George's store became the Pick n Pay flagship in the townships and opened the door for many black South Africans and foreign African nationals to own their own stores. He has developed more than 120 individuals in the circles of Pick n Pay who are now "Black Diamonds".
George is a game-changer. He turned his Soshanguve store into a training centre to assist and equip others to venture into the Pick 'n Pay retail franchise business in South Africa, in Botswana, in Zimbabawe, in Lesotho, in Mbabane, in Eswatini and in Mozambique. George also established relationships with various government departments like the Presidency, the National House of Traditional Leaders, and the Department of Trade and Industry.
George believes that "Goods Deeds make for Good Business". This philosophy paid dividends during the 2016 contested municipal elections when many stores in Tshwane (Pretoria) experienced arson and looting. His Pick n Pay was protected by loyal customers. When interviewed BBC TV, he was asked: "Now that you are the first Black South African to own the Pick 'n Pay Franchise and you are going to be rich, please share your excitement with us?" His shocking answer: It's not all about making money and becoming rich. It's all about the people." When he dies, he wants to be remembered by how many lives he touched and by how many disadvantaged people he helped become able to fend for themselves.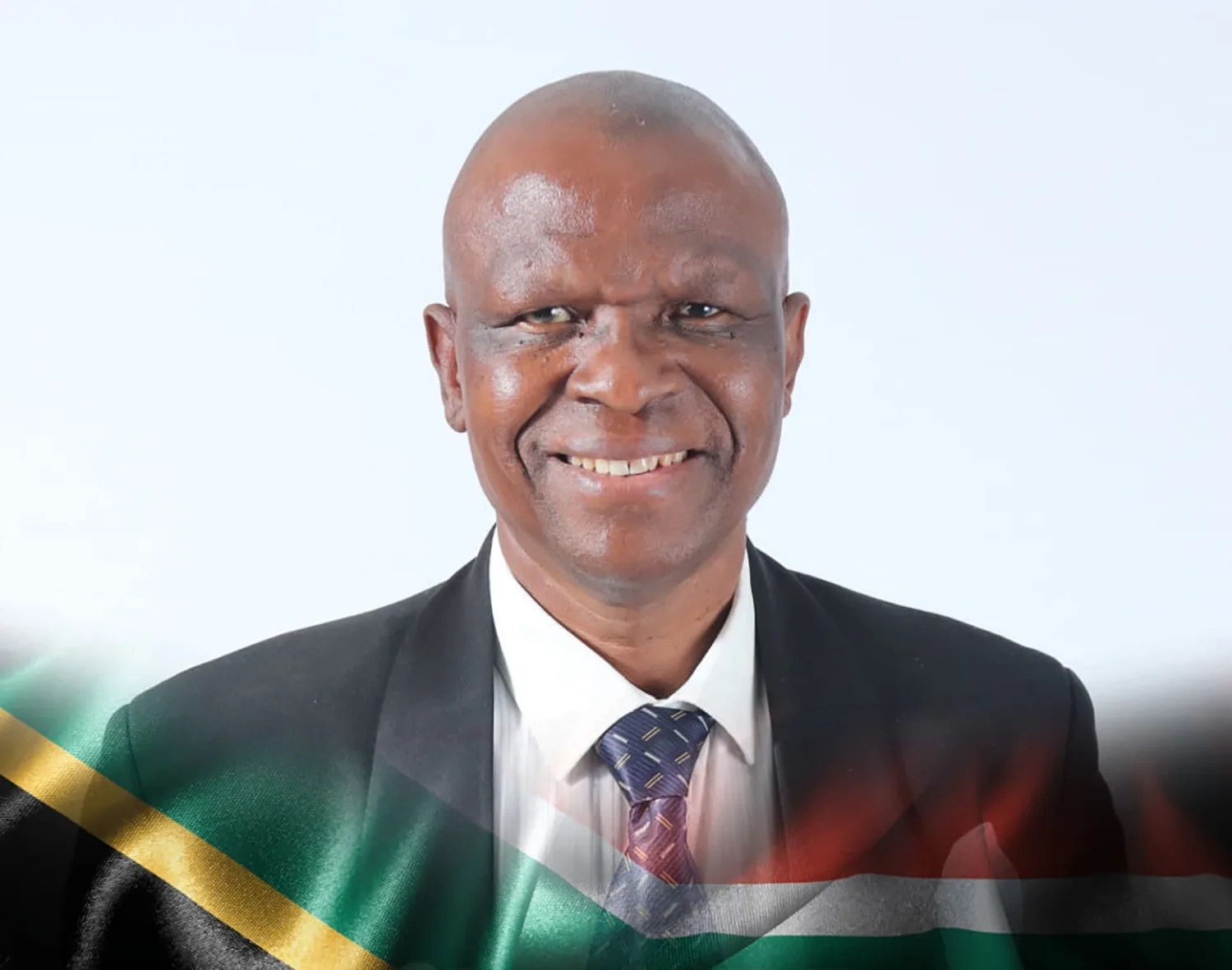 George's contributions have been recognized in almost countless ways. Here are just three:
The City of Tshwane Best Community Builder of the Year 2018;
Chairman of The Township Economic Revitalisation Alliance (TERA) which transformed 14,000 Taverns by providing them with point-of sale-devices so they no longer operate from the back of a cigarette box;
Implementing the United Nations National Action Plan (NAP) and the United Nations policies for women and children's safety as a board member of Ladies of Peace.
You can read the announcement and a detailed story about George Senosha on the Rotary District 9400 website.
George Senosha is a humble African, a people's person who leads through motivation and inspiration, and we are proud to have him on our board.