Ms Nokwanda Mchunu is the Build Better Businesses Symposium's major cash prize winner for 2021 for her Pink Print Farm Produce business.
Each Building Better Businesses Symposium earmarks substantial cash for prizes. The third Symposium more than doubled the prize money from the second Symposium.
Cash Winnings to Expand Business
Half of the prize money went to the top winner, Ms Nokwanda Mchunu, a 26-year-old entrepreneur, who founded her butchery business, Pink Print Farm Produce in 2018.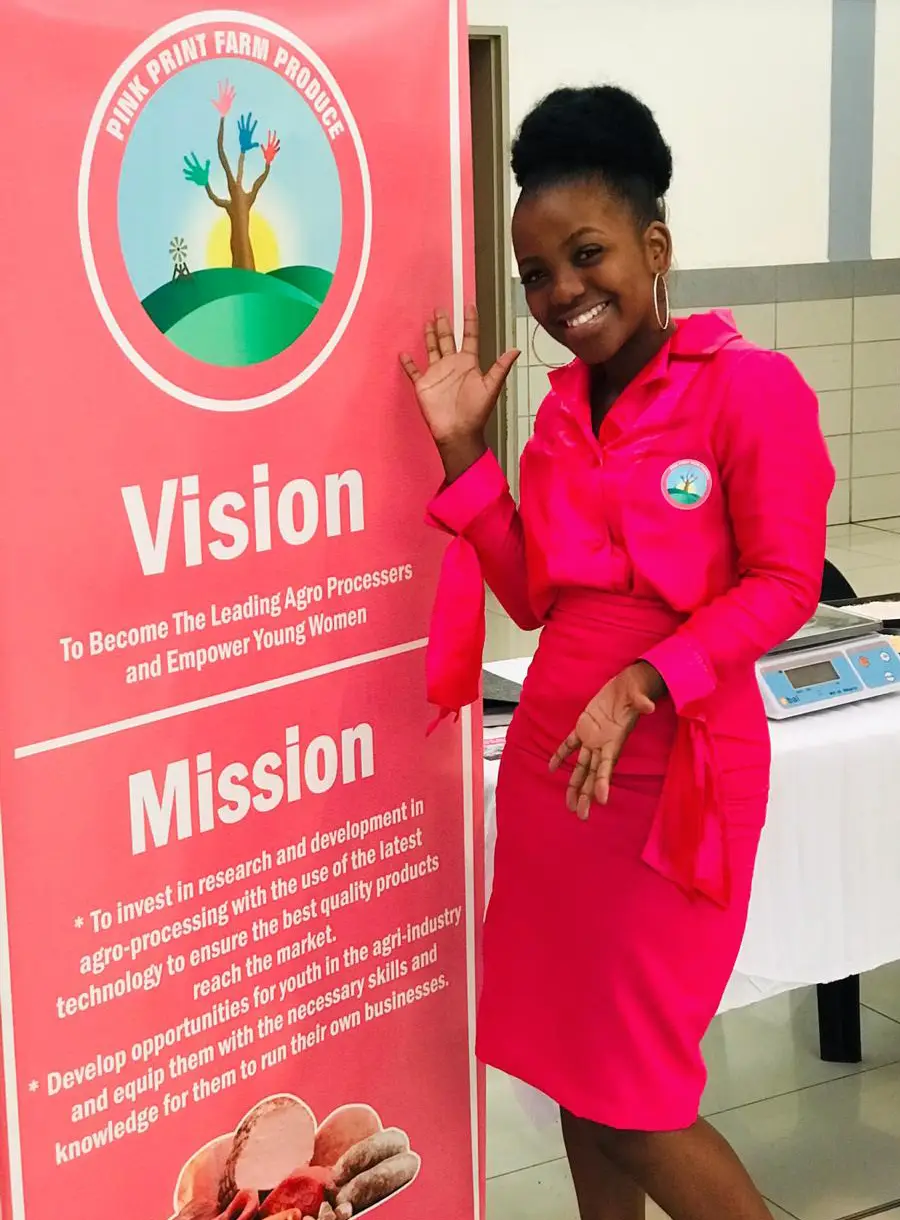 Pink Print processes beef (85%) and mutton (15%) with a vision of becoming the leading agro-processor in South Africa, while empowering women. Nokwanda used the prize money to procure a meat-cutting band saw, and anticipates doubling employment from 4 to 8 full-time and 1 to 2 part-time staff with resulting new business.
Nokwanda's "special sauce"? She's a young black woman in a male-dominated industry, a townships entrepreneur with a professional qualification and a local brand.
Building Better Businesses Symposium
Interested in supporting a business in South Africa? The Townships Project assists with programs like the Building Better Businesses Symposium in our efforts to overcome poverty through social and economic development. Learn more about our programs and how you can assist with a donation.